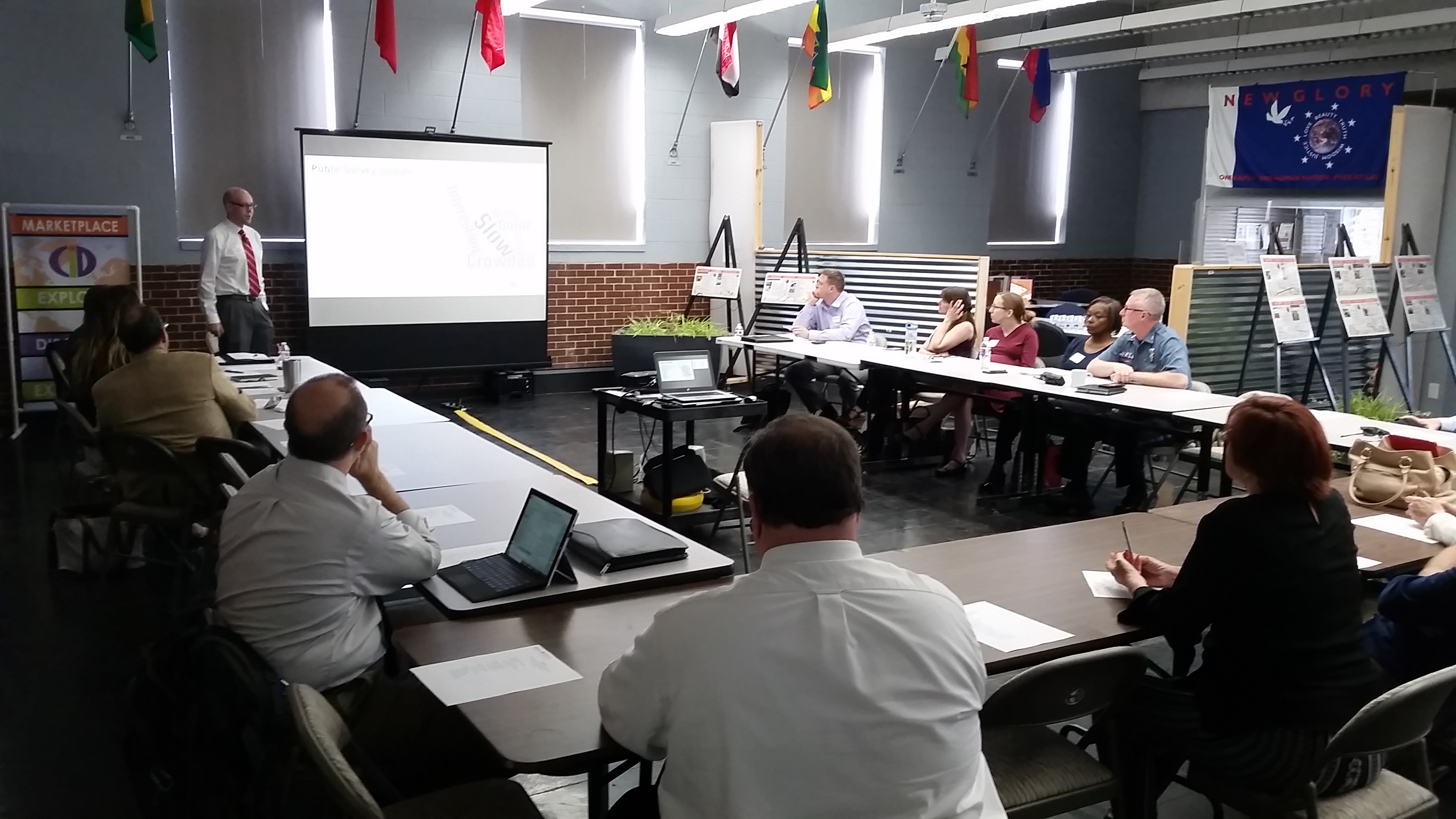 Community Luncheon
GUEST SPEAKER:
Cassandra Ford
Business Recycling Manager
Bridging The Gap
(816) 561-1091
Cassandra.Ford@BridgingTheGap.org
TOPIC:
Bringing local businesses into the Recycling groove.  Start or expand your recycling programs! Join us on Tuesday, May 22nd, 2018 from 11:45 AM to 1:00 PM at the offices of the Northeast Kansas City Chamber of Commerce at 2657 Independence Avenue, Kansas City, Missouri 64124. See you there!
See more at:
Business Recycling Program Summary PDF
www.Facebook.com
www.Twitter.com
Complete Streets Advocacy Workshops
  BikeWalkKC will be hosting a Complete Streets Advocacy Workshop Series for Kansas City's Historic Northeast!  Join BikeWalkKC's Policy Team for a hands-on, interactive seven-week crash course on Complete Streets.  This weekly course includes seven distinct sessions, each of which build upon each other.  Sessions are held each Thursday 6:00 PM to 8:00 PM beginning May 10th thru June 21st, 2018.  Participation in all seven sessions is strongly recommended.
For more information and registration go to:
www.BikeWalkKC.org
www.Eventbrite.com
REMAIN ANONYMOUS! - RECEIVE CASH REWARDS!

Anonymous information on KCMO homicides could be eligible for up to $10,000.00 in cash rewards! Anyone with information is urged to contact Crime Stoppers Greater Kansas City TIPS Hotline at 816-474-TIPS (8477), TIPS may also be submitted electronically at www.KCcrimestoppers.com, or by downloading our Mobile app, P3TIPS, on Google Play or the Apple iOS stores for FREE! Information leading to an arrest and/or filing of charges could be eligible for up to $2,000.00 in reward money. ALL INFORMATION IS ANONYMOUS!

See more at:
kccrimestoppers.com/sitemenu.aspx?ID=452& ... See MoreSee Less
Kansas City Metro Crime Stoppers
Crime Stoppers utilizes modern technology to acquire anonymous online crime tips. You do not have to identify yourself, and may be eligible for a cash reward.