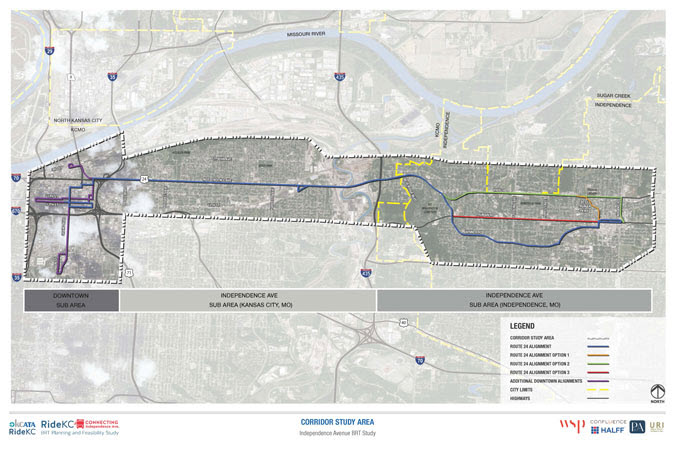 Independence Ave BRT (Bus Rapid Transit) Study
KCATA has begun a Bus Rapid Transit (BRT) study of Independence Avenue. The study will assess transit options between downtown Kansas City, Mo., to downtown Independence, Mo.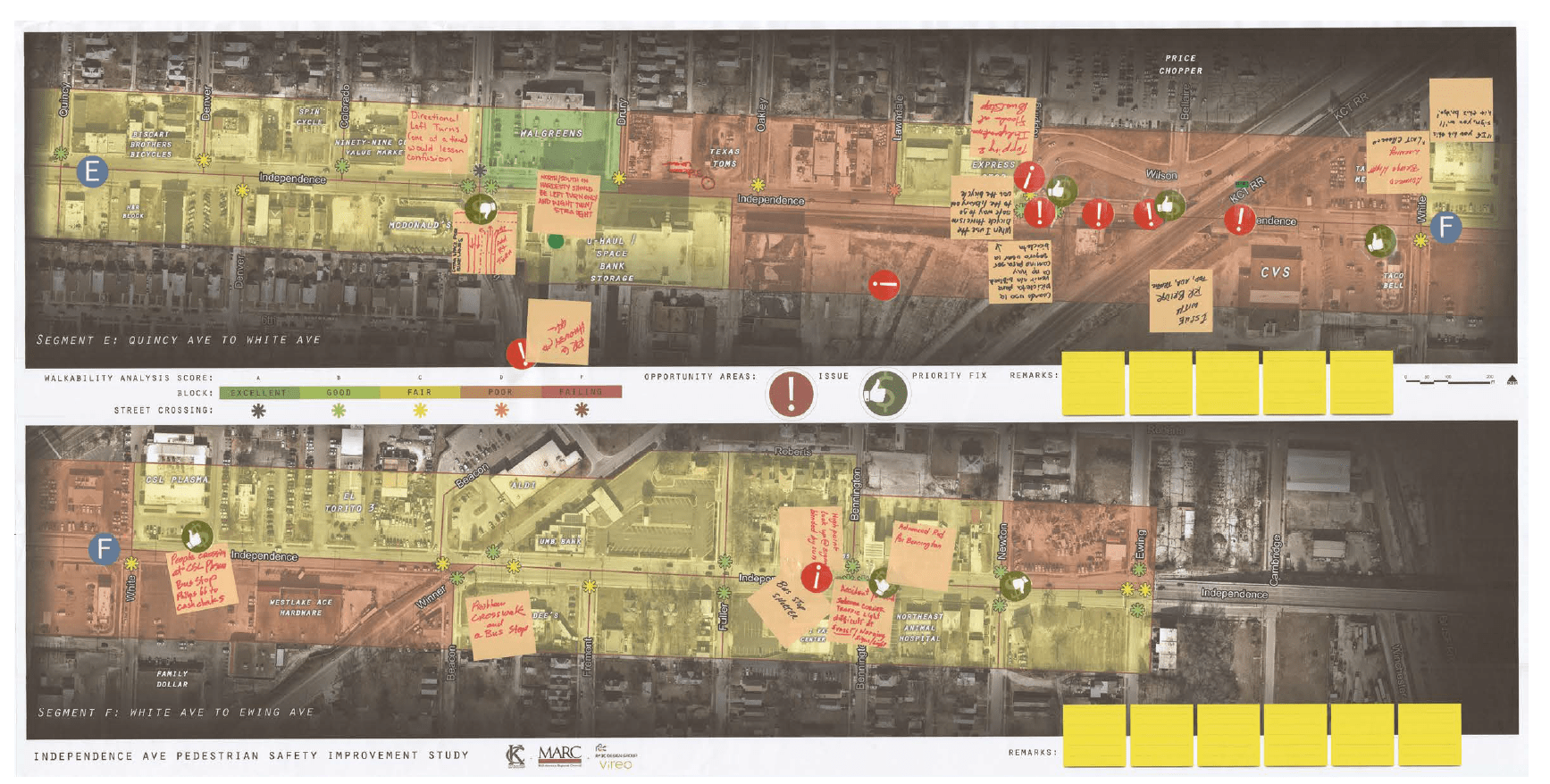 Independence Ave 2017 Pedestrian Safety Study
Mid America Regional Coucil conducted a study focused on pedestrain safety along the Avenue. The study team coordinated three rounds of engagement during the planning process. Each involved coordination with the Steering Committee, activities with the public & social media.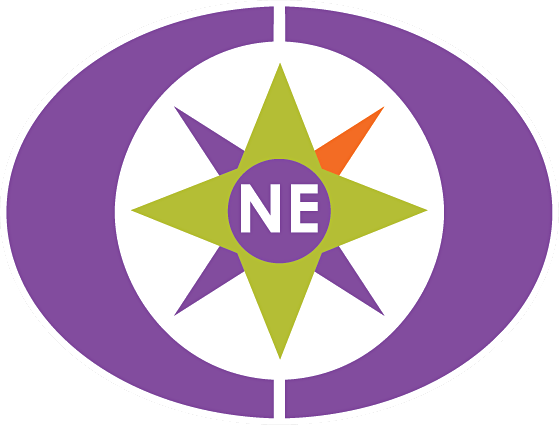 Buck O' Neil Bridge Enhancement
The John Jordan "Buck" O'Neil Memorial Bridge is a triple arch bridge carrying U.S. Highway 169 over the Missouri River. Even though the bridge underwent a short-term rehabilitation to extend its service life in 2018, a new bridge is needed to provide a crossing that will support continued use well into the future.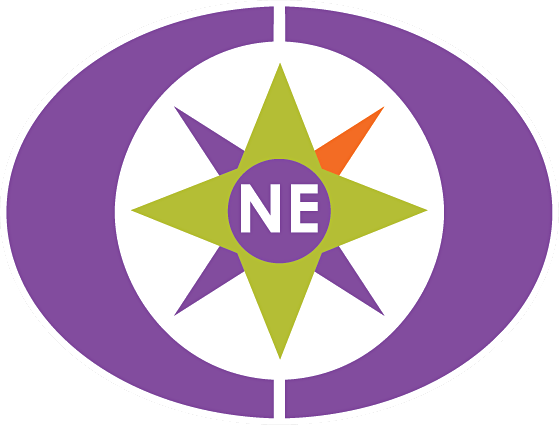 The Truman Plaza area was incorporated from 1873 to 1909, and is entirely within Jackson County. The area covers parts of the 1st, 3rd, and 4th councilmatic districts, and is served by the Kansas City, Missouri School District.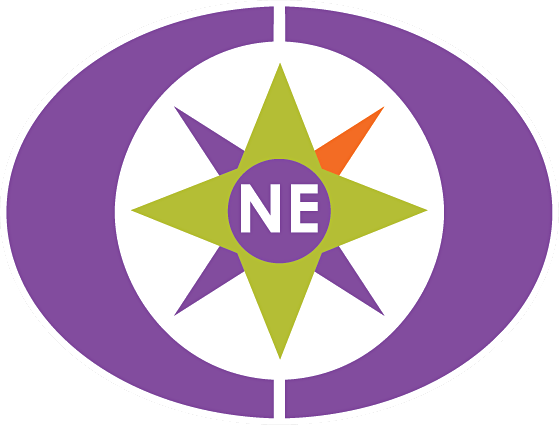 KCMO Vision Zero is an ongoing effort– the Task Force and staff team will continue working with the community, City Council and various partner organizations on developing a multi-year Vision Zero action plan and annual project lists.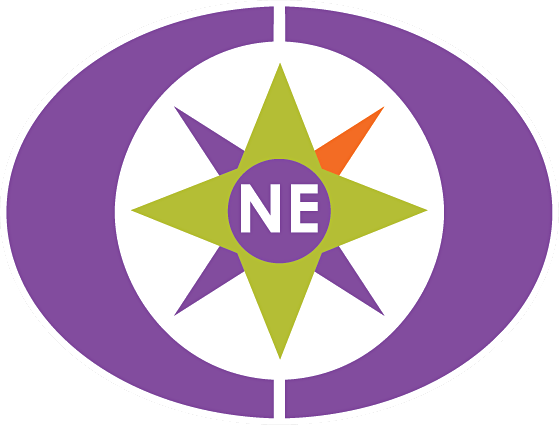 Kansas City Major Street Plan
The purpose of the Major Street Plan is to guide development of the arterial street network and to identify appropriate street rights-of-way to be secured at the time of subdivision platting.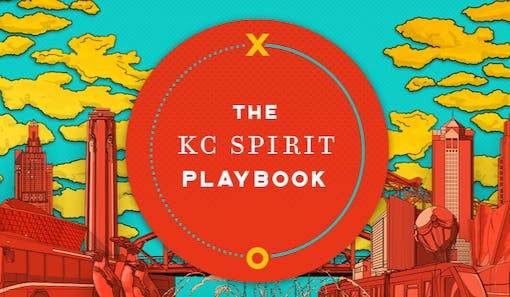 Kansas City Comprehensive Plan – Spirit KC Playbook
After 2 years of public engagement, the Playbook team is using all your feedback to write the draft of Kansas City's new comprehensive plan.