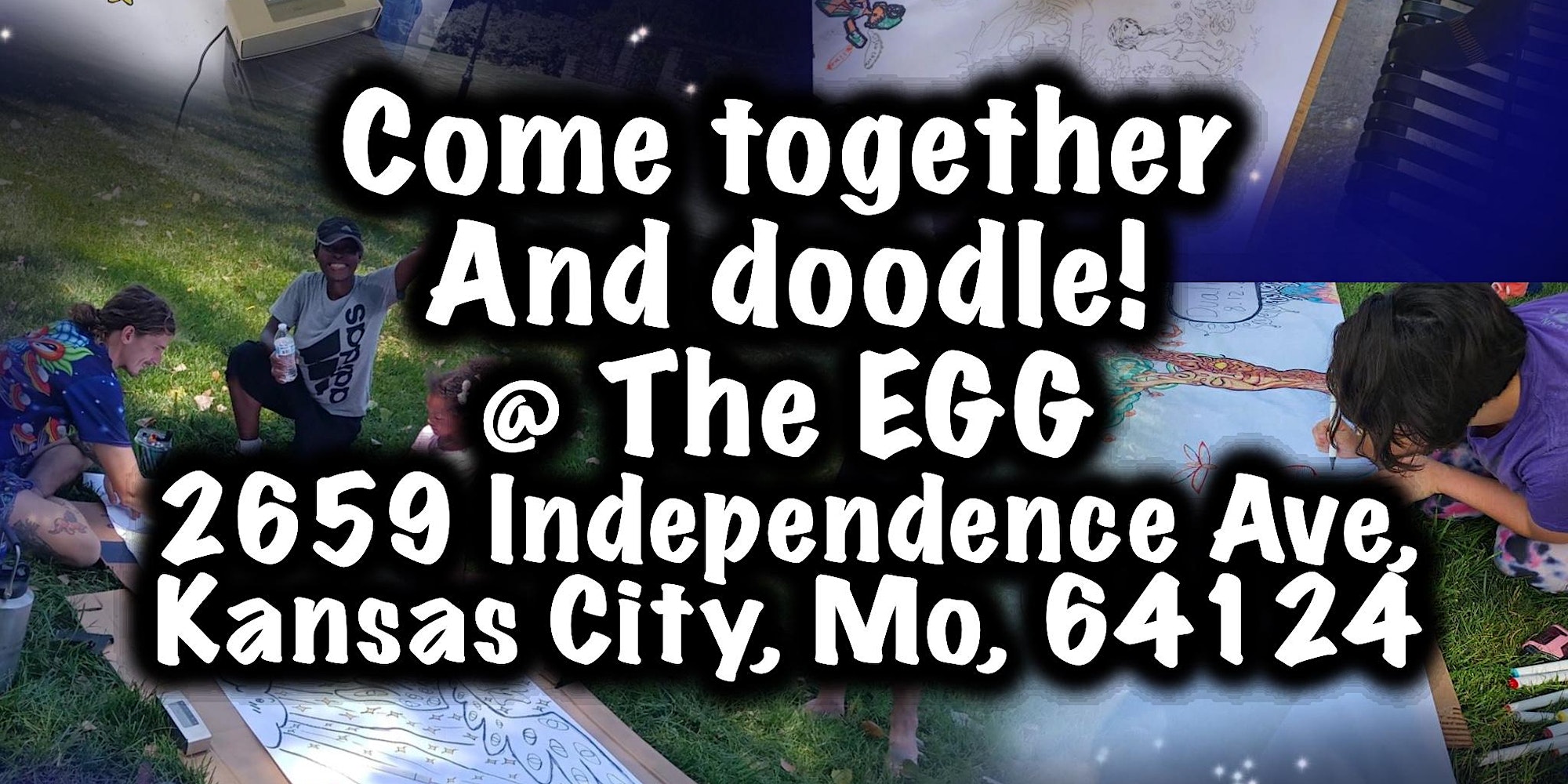 Saturdays FREE doodling classes for the Young & Old alike
Drawn Together is a free event hosted by Ah Bennett and Brian Mapes for anyone who would like to join us in order to build community connections through creative expression, as well as to help people release stress through an art therapy of sorts. (We are not licensed therapists and we do not give any mental health advice of any kind.) We have a theme for each week and people are invited to come and draw together on (a) giant roll(s) of paper using the limited supplies we provide, or they are invited to bring and use their own supplies.
We will be drawing on Saturdays at the EGG. Starting August 26, 2023 10 am – 4 pm. FREE ! Come in and draw as long as you wish and tell your friends. Look for our offerings here on Eventbrite.
Contact Brian Mapes at WeBecomeMore@gmail.com You can look for his group on Facebook at Drawn Together.